Sega Sammy, the gaming firm behind Sonic the Hedgehog, has agreed a deal to buy rival Rovio Entertainment – best known for Angry Birds.
The pair confirmed that the Japanese firm would pay €706m (£625m) for Rovio just days after takeover talks were revealed.
The acquisition comes as Sega seeks to accelerate its growth in the global gaming market.
Rovio is a mobile-first games company that creates, develops and publishes mobile games.
Angry Birds, that sees wingless birds fired by slingshot to destroy thieving pigs, is its main earner.
The franchise was latterly expanded into movies.
Haruki Satomi, president and chief executive of Sega Sammy, said: "Among the rapidly growing global gaming market, the mobile gaming market has especially high potential, and it has been Sega's long-term goal to accelerate its expansion in this field.
"I feel blessed to be able to announce such a transaction with Rovio, a company that owns Angry Birds, which is loved across the world, and home to many skilled employees that support the company's industry leading mobile game development and operating capabilities."
Alexandre Pelletier-Normand, chief executive of Rovio, added: "I grew up playing Sonic the Hedgehog, captivated by its state-of-the-art design.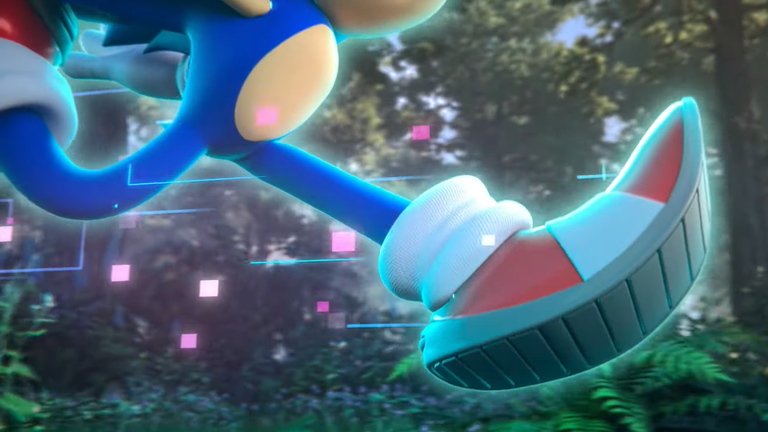 "Later, when I played Angry Birds for the first time, I knew that gaming had evolved into a true mainstream phenomenon, with the power to shape modern culture.
"Joining Rovio has been an honour and I am proud to have seen Angry Birds continue to grow, as we released new games, series and films.
"Our mission is to 'craft joy' and we are thrilled at the idea of using our expertise and tools to bring even more joy to our players, enhancing and expanding Rovio's and Sega's vibrant IPs."
Read more from business:
Barclays joins ranks of investment banks axing jobs
Sorrell receiving 'preventative treatment' after tumour op
The deal is subject to shareholder and regulatory approval.
It was announced against the backdrop of an easing in competition concerns relating to the largest takeover the gaming sector has ever seen.
Britain's competition watchdog revealed last month it had provisionally dropped concerns that Microsoft's proposed takeover of Activision Blizzard would damage the UK console gaming market.
The Competition and Markets Authority had previously warned that the £56.7bn deal could result in higher prices, fewer choices or less innovation for UK gamers.