Three people have died across Israel and the West Bank in terrorist attacks as violence in the region continues.
An Italian tourist, 30, was killed and five others were wounded in a Tel Aviv car ramming attack on Friday, Israeli and Italian officials said.
An Israeli security source identified the assailant as an Israeli Arab from the town of Kafr Qassem.
A police officer who was nearby arrived at the scene to find several people wounded and an overturned car near a popular promenade.
The officer "neutralised" the driver when he tried to pull a gun, police said.
The car had veered off the street near a bike and walking path along the beach.
Video from shortly after the incident showed an overturned white car.
Giorgia Meloni, Italy's Prime Minister said: "Deep sorrow and condolences for the death of one of our compatriots, Alessandro Parini, in the terrorist attack that took place in the evening in Tel Aviv.
"Closeness to the victim's family, to the wounded and solidarity with the State of Israel for the cowardly attack that hit him."
Israel's rescue service said a 74-year-old man and a 17-year-old girl were receiving medical treatment for mild to moderate injuries.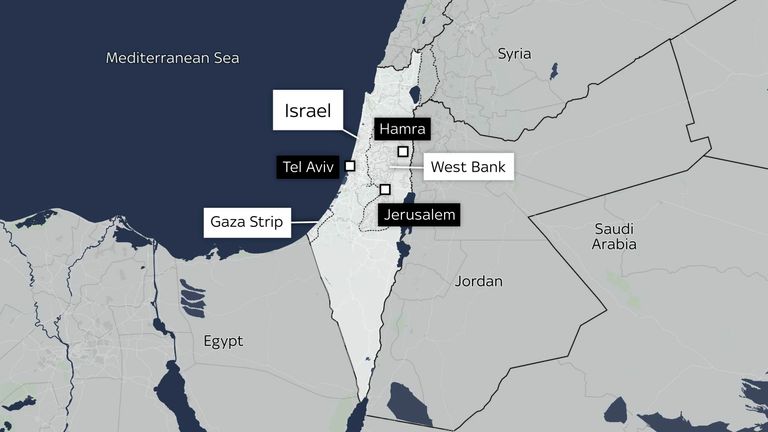 It was the second deadly attack on Friday, after two British-Israeli sisters were killed when their car was shot up in the occupied West Bank.
According to local media one of the sisters was 15 and the other in her 20s.
Their mother was seriously injured in the attack near the Hamra settlement – about 30 miles north of Jerusalem – and had to be airlifted to hospital.
Sky News Middle East correspondent Alistair Bunkall said it is believed the British victims of the West Bank attack moved to Israel in around 2005.
Read more:
Why is there tension over Jerusalem holy site?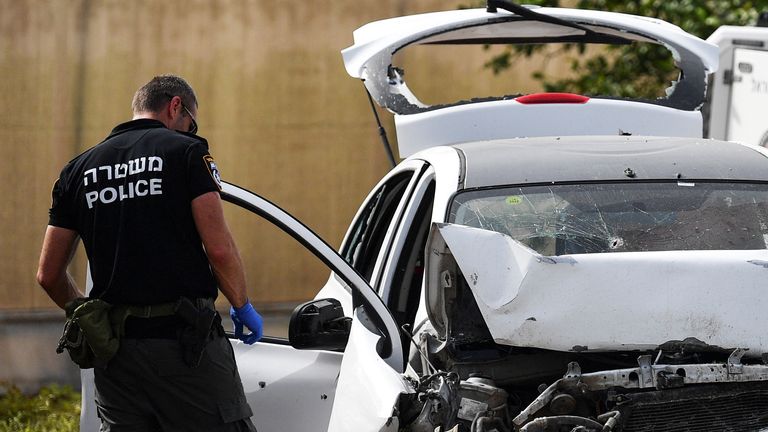 A UK Foreign Office spokesperson said in a statement: "We are saddened to hear about the deaths of two British-Israeli citizens and the serious injuries sustained by a third individual.
"The UK calls for all parties across the region to de-escalate tensions."
A State Department spokesperson said on Friday that the US "strongly condemns" the attacks.
"The three horrific attacks, in which three were killed and at least eight others wounded, affected citizens of Israel, Italy, and the United Kingdom. The targeting of innocent civilians of any nationality is unconscionable."
Two terror attacks leave three dead

Prime Minister Benjamin Netanyahu instructed police "to mobilise all reserve border police units and has directed the IDF (Israel Defence Forces) to mobilize additional forces to confront the terror attacks," his office said.
Israel's Magen David Adom ambulance service said all the victims in the Tel Aviv attack were tourists.
The police said four reserve companies of border police would be called up in the coming days.