A 7.8-magnitude earthquake has shaken Turkey and Syria, killing at least 568 people, according to authorities.
The quake was centred in the town of Pazarcik in Kahramanmaras province, about 20 miles from the city of Gaziantep, at a depth of six miles and there were several powerful aftershocks.
With hundreds injured the death toll is expected to increase as rescue workers searched the rubble.
Major rise in death toll as rescue teams race against time – live updates
Several buildings have been destroyed as people gathered outside on snowy streets in Pazarcik, according to images on state broadcaster TRT.
Rescue workers and residents using flashlights were searching through piles of tangled metal and concrete rubble in one of the stricken cities.
Survivors sought in Syria quake

"I have never felt anything like it in the 40 years I've lived," said Erdem, a resident of Gaziantep.
"We were shaken at least three times very strongly, like a baby in a crib."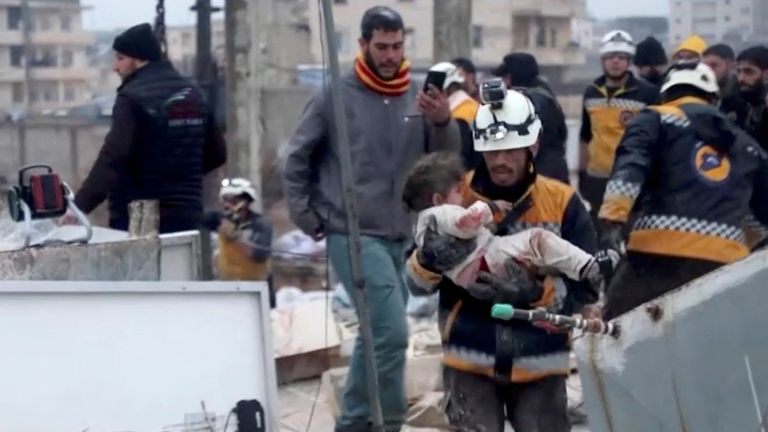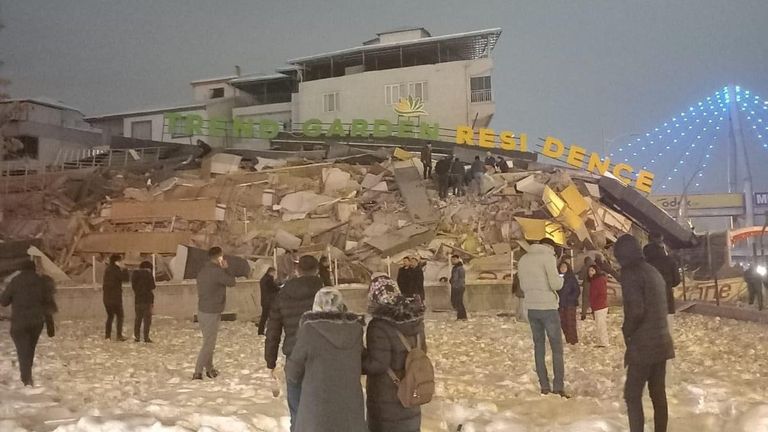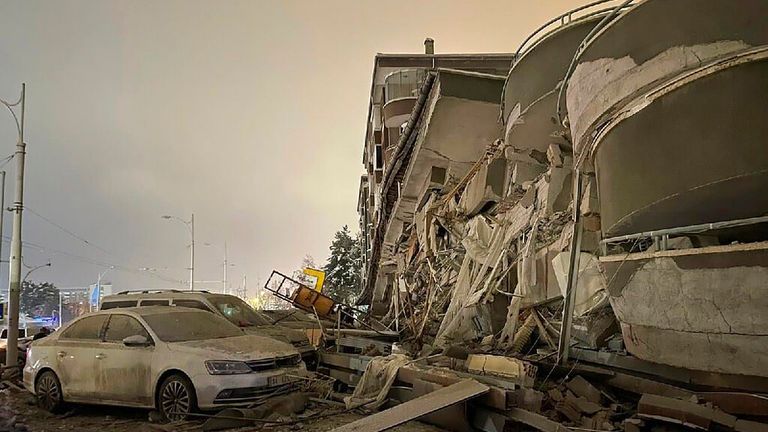 The governor of Osmaniye province said at least 34 buildings had collapsed due to the quake while the governor of Malatya said 130 had fallen down in his province.
Turkish President Recep Tayyip Erdogan said on Twitter that "search and rescue teams were immediately dispatched" to the areas hit by the quake.
"We hope that we will get through this disaster together as soon as possible and with the least damage," he wrote.
Interior Minister Suleyman Soylu said: "Our priority is to bring out people trapped under ruined buildings and to transfer them to hospitals."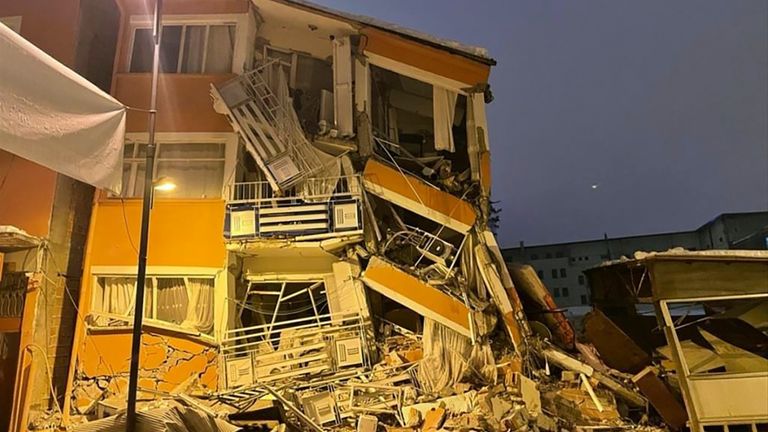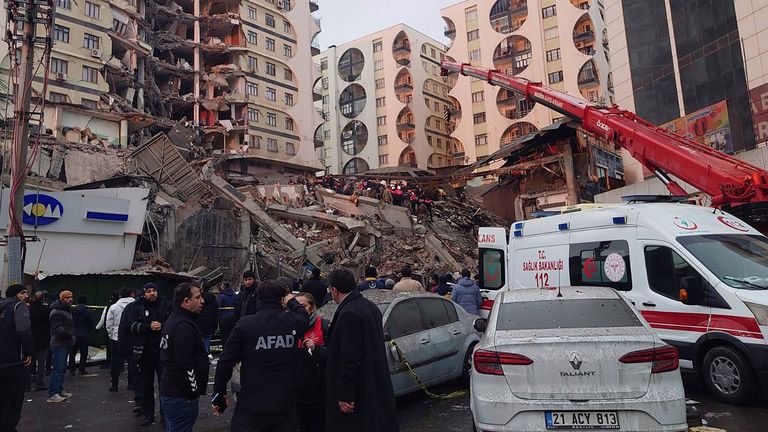 Several buildings tumbled down in the neighbouring provinces of Malatya and Diyarbakir, HaberTurk television reported. There were no immediate reports on casualties.
A strong 6.7 aftershock rumbled about 10 minutes later.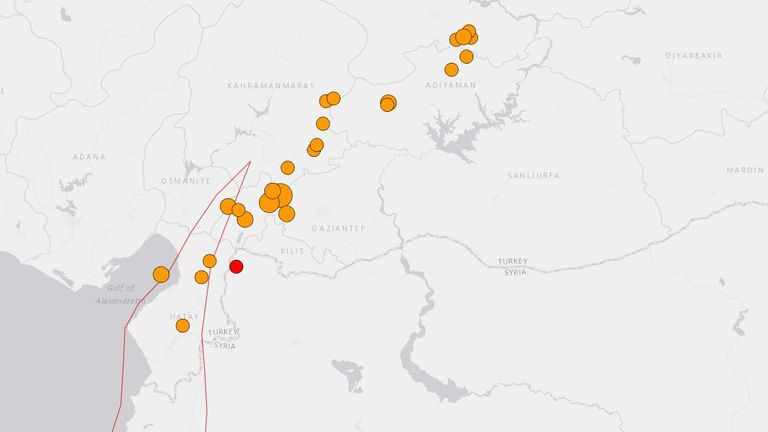 'We are under extreme pressure'
On the Syrian side of the border, the quake smashed opposition-held regions that are packed with several million displaced Syrians with a decrepit health care system after years of war.
At least 11 were killed in one town, Atmeh, and many more were buried in the rubble, a doctor in the town, Muheeb Qaddour, told The Associated Press by telephone.
"We fear that the deaths are in the hundreds," Dr Qaddour said, referring to the rebel-held northwest. "We are under extreme pressure."
Syria's state media reported that some buildings collapsed in the northern city of Aleppo and the central city of Hama.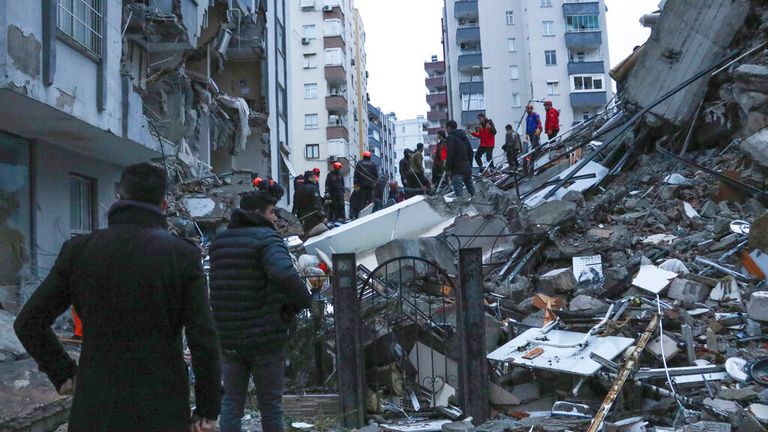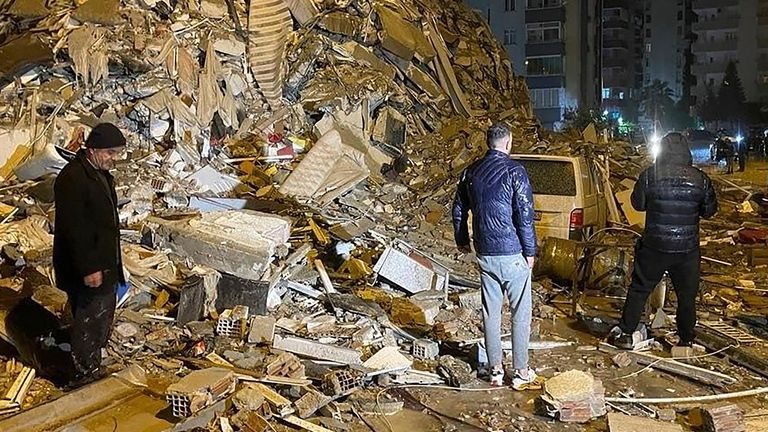 In the northwest of the country, the opposition's Syrian Civil Defence described the situation in the rebel-held region as "disastrous", adding that entire buildings have collapsed and people are trapped under the rubble. The civil defence urged people to evacuate buildings and to gather in open areas.
Timing of quake is behind rapidly rising death toll – and why it will be tough to get aid to Syria
The images coming out of southern Turkey and northwest Syria are grim.
The earthquake struck before dawn, when most people were in bed, asleep.
That factor will likely add to the rapidly increasing death toll, as will severe aftershocks.
The coming hours will be crucial as rescue workers race against time to locate survivors. Already Turkey has declared a state of emergency and help is being pledged from around the world.
The situation in northern Syria is especially concerning. The region has already suffered 12 years of civil war which has left many buildings damaged and weakened, and there are hundreds of thousands of refugees displaced by fighting.
Getting aid into this contested part of Syria will be a challenge in itself.
There is a major aid hub nearby in Dubai, where warehouses are full of medical and humanitarian supplies ready to fly if access to Turkey and Syria can be negotiated.
Turkey, which sits on a fault line, has a history of earthquakes and therefore will have some expertise already on the ground, but this is already looking like a major disaster that will need all the international help available.
Tremors felt as far as Egypt
In Beirut and Damascus, there were reports of buildings shaking and people gathering on streets in fear.
There have so far been no reports of fatalities or serious damage Egypt, Lebanon or Cyprus, where the quake was also felt.
Prime Minister Rishi Sunak said the UK "stands ready to help in whatever way we can.
He tweeted: "My thoughts are with the people of Türkiye and Syria this morning, particularly with those first responders working so valiantly to save those trapped by the earthquake."
Foreign Secretary James Cleverly tweeted: "Tragic loss of life in the Türkiye and Syria earthquake.
"Our condolences go to the families of those who died and our thoughts are with the survivors.
"The UK stands ready to provide assistance."
The United States was "profoundly concerned" about the quake in Turkey and Syria and was monitoring events closely, White House national security adviser Jake Sullivan said on Twitter.
"I have been in touch with Turkish officials to relay that we stand ready to provide any and all needed assistance," he said.
Turkey sits on top of major fault lines and is frequently shaken by earthquakes.